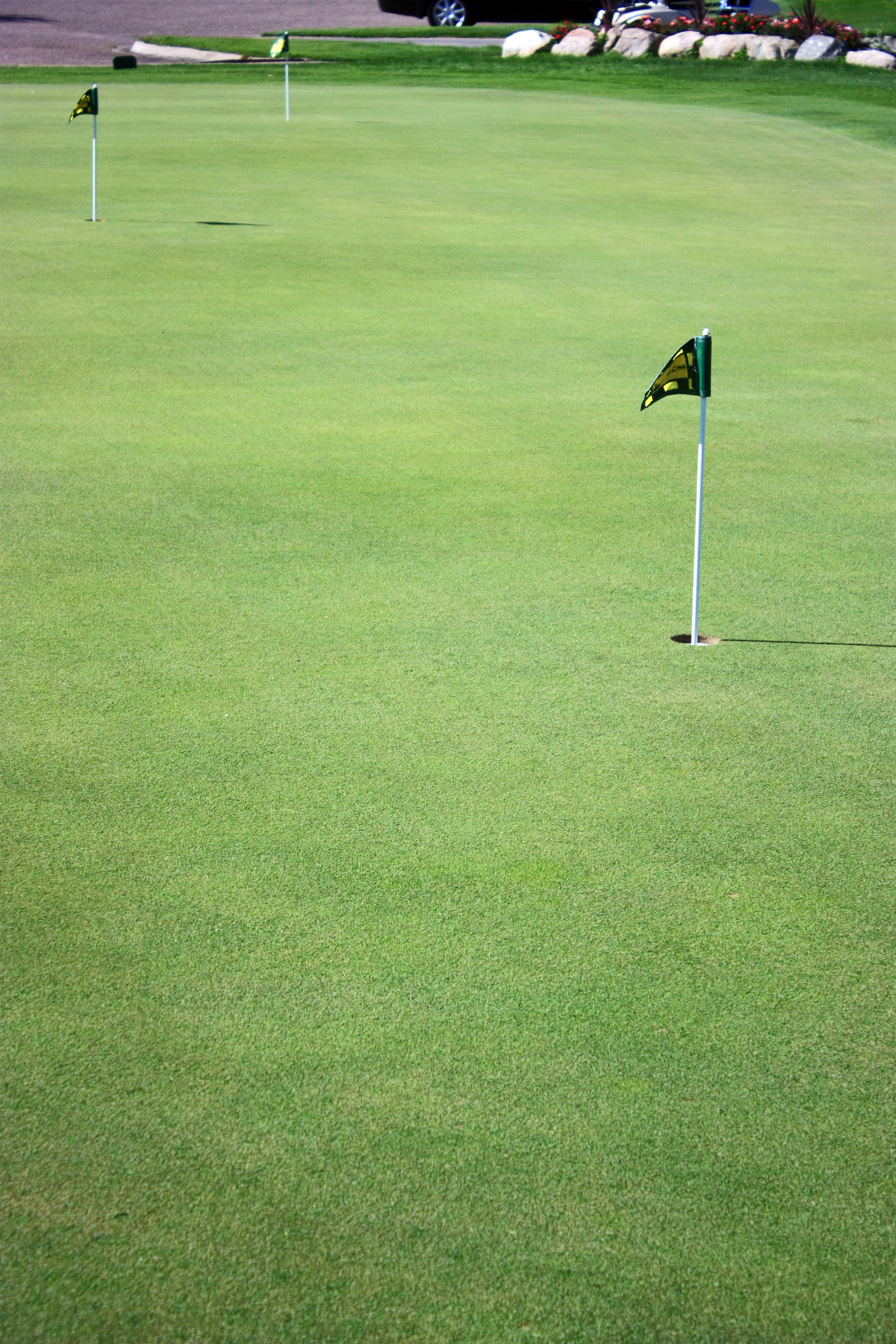 Cedar Creek has two large practice greens.  The green closest to the Clubhouse is the designated practice putting green.  Golfers are welcome to spend some time putting, to work on their stroke and green speed.
The second practice green is for pitching, chipping and bunker play.
Practice from all sides to get a more realistic situation for real play.